Acid Dilution Plant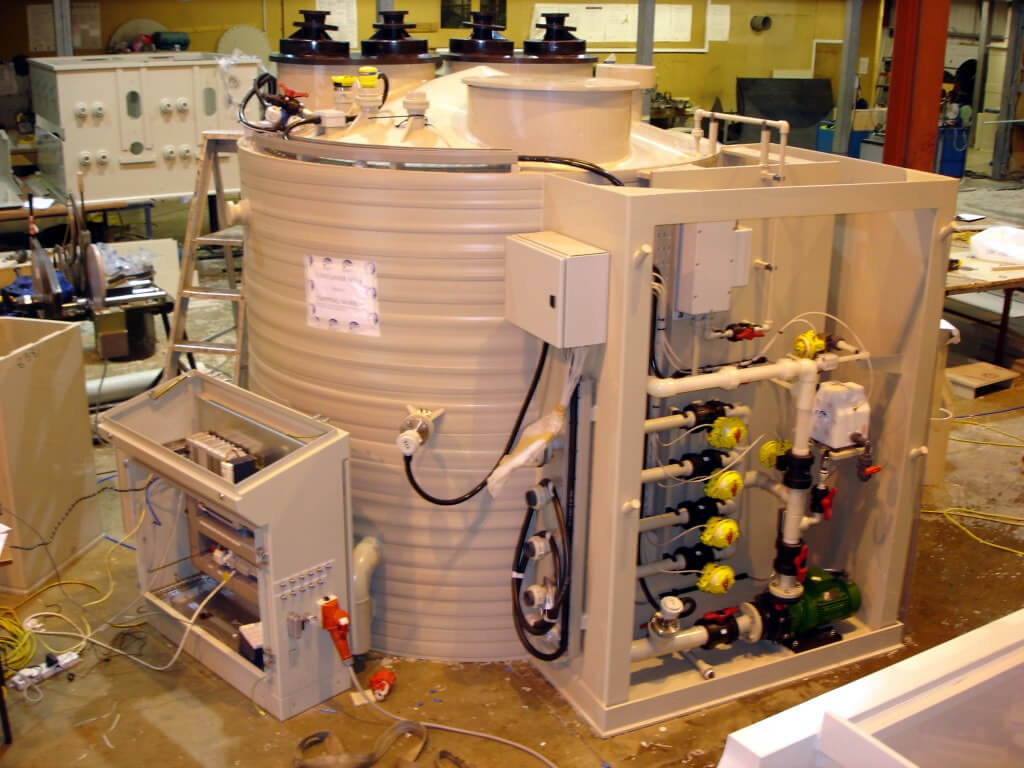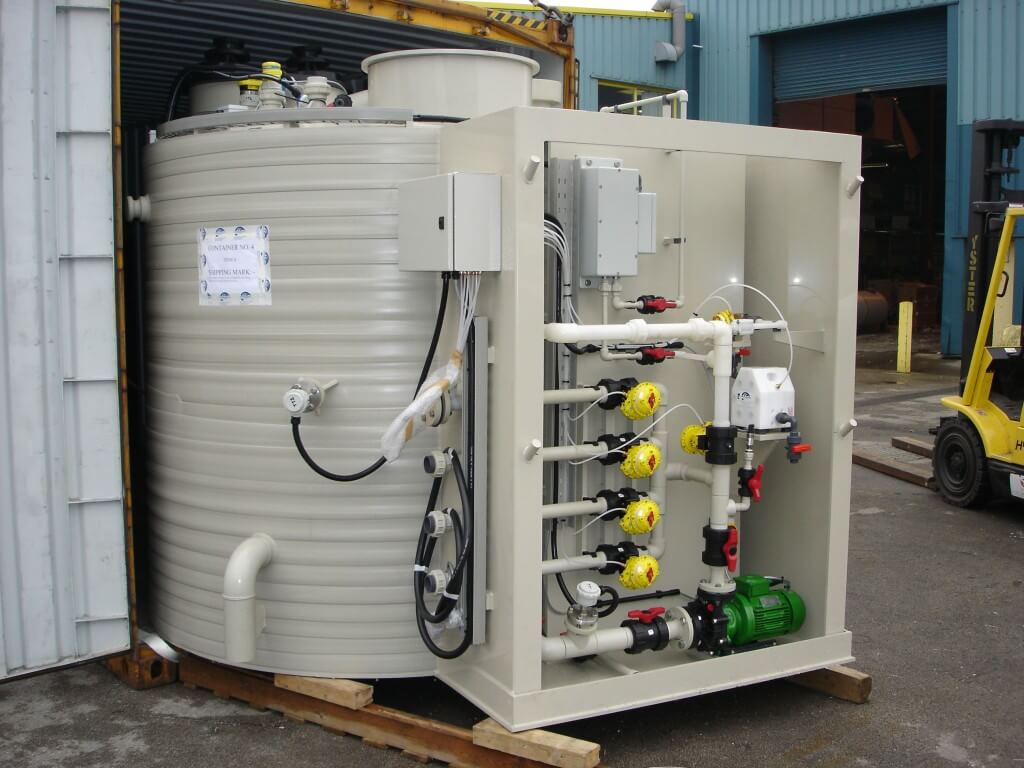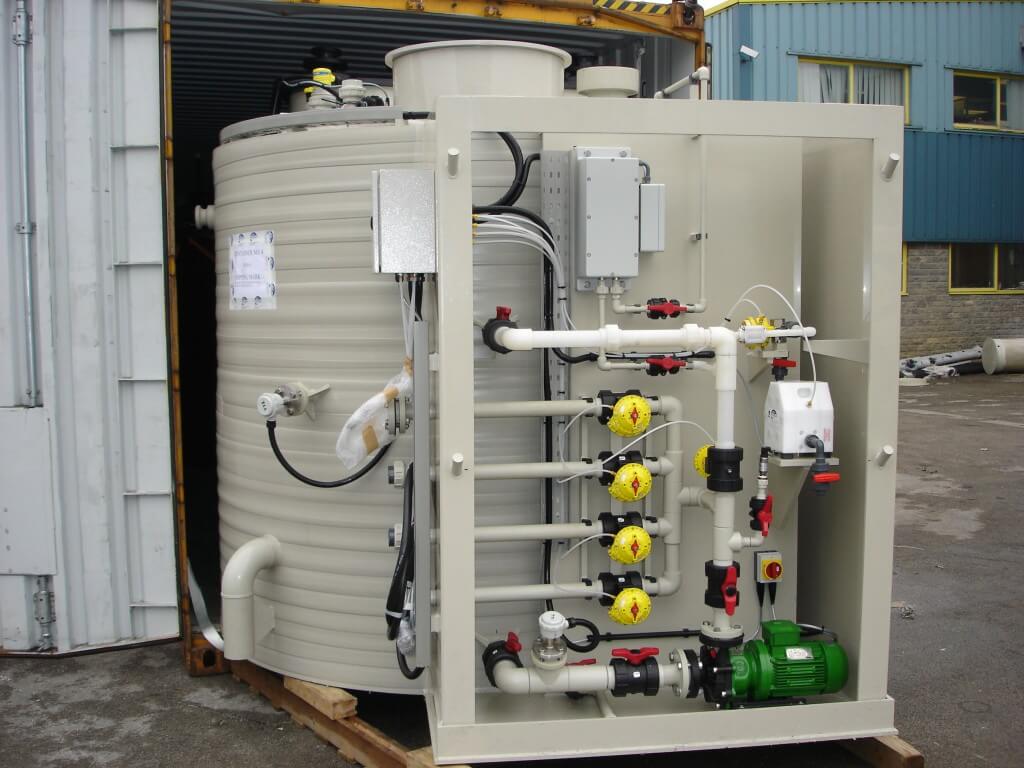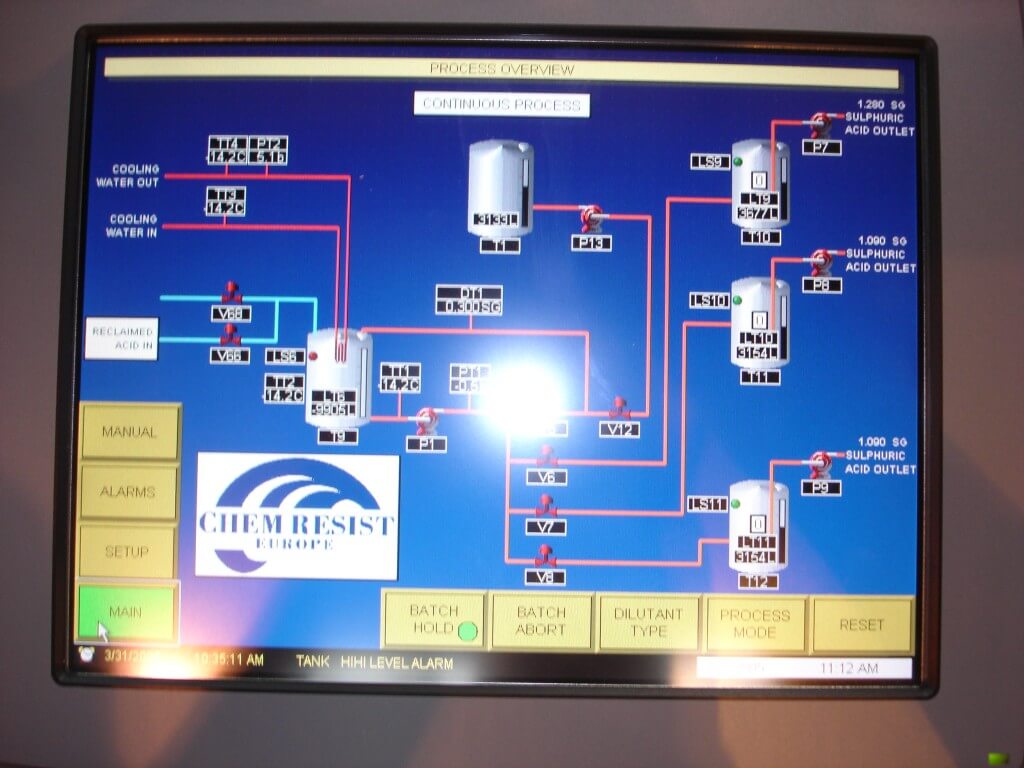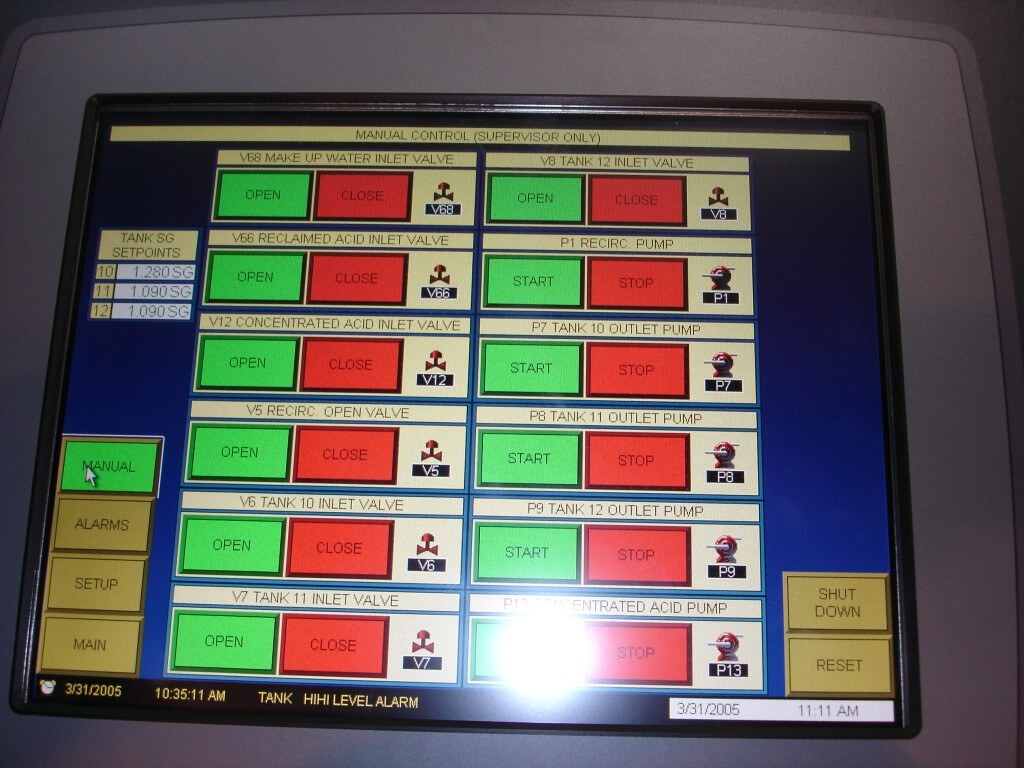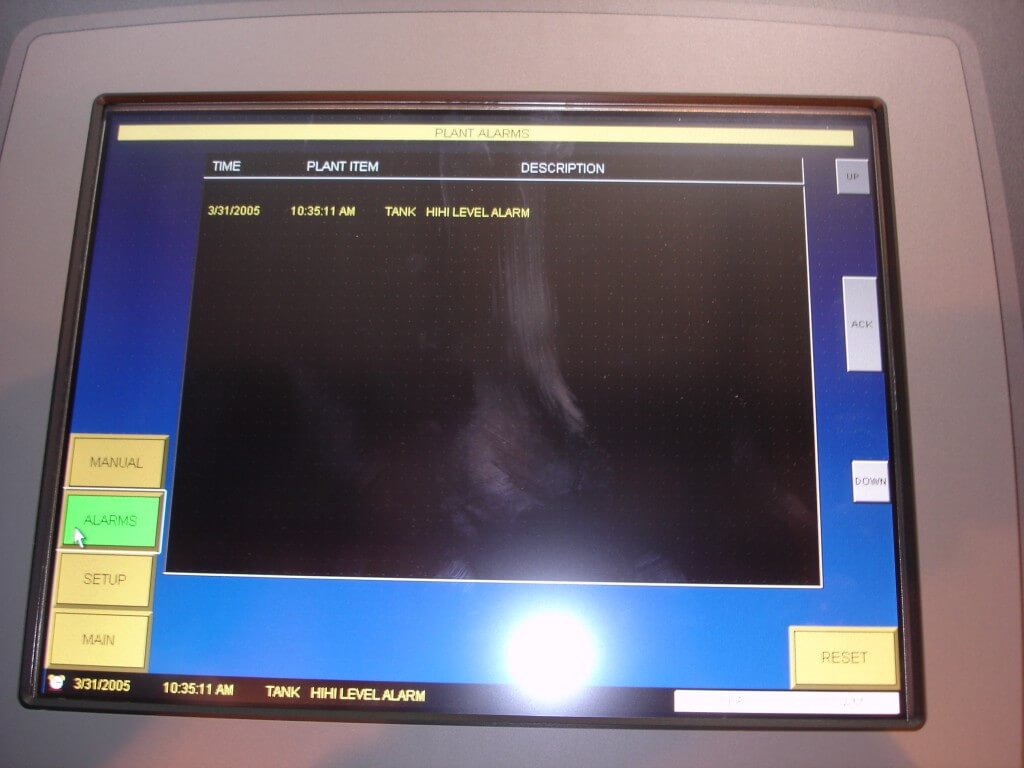 When considering equipment to dilute highly corrosive solutions such as concentrated Sulphuric Acid consideration has to be given to:-
- The corrosion resistance of the materials of construction

- The ability of the equipment to control the heat of dilution

- The control of the system to reduce manual intervention
CTT can offer various Thermoplastic Acid dilution units addressing corrosion resistance by employing only thermoplastics such as Polypropylene and PVDF. The dilution vessels, heat exchangers, pumps and pipework are manufactured entirely from these well proven corrosion resistant plastics.
The unique internally mounted all thermoplastic heat exchanger in the units eliminates the transfer of hot corrosive liquids in external pipework and allows a compact design to be achieved.
The complete PLC control of the dilution process monitors solution temperature and density to allow safe, automatic achievement of the required dilutions with no manual intervention.
The Batch dilution units are available in a range of models with capacities from 1m3/hr to 5m3/hr.