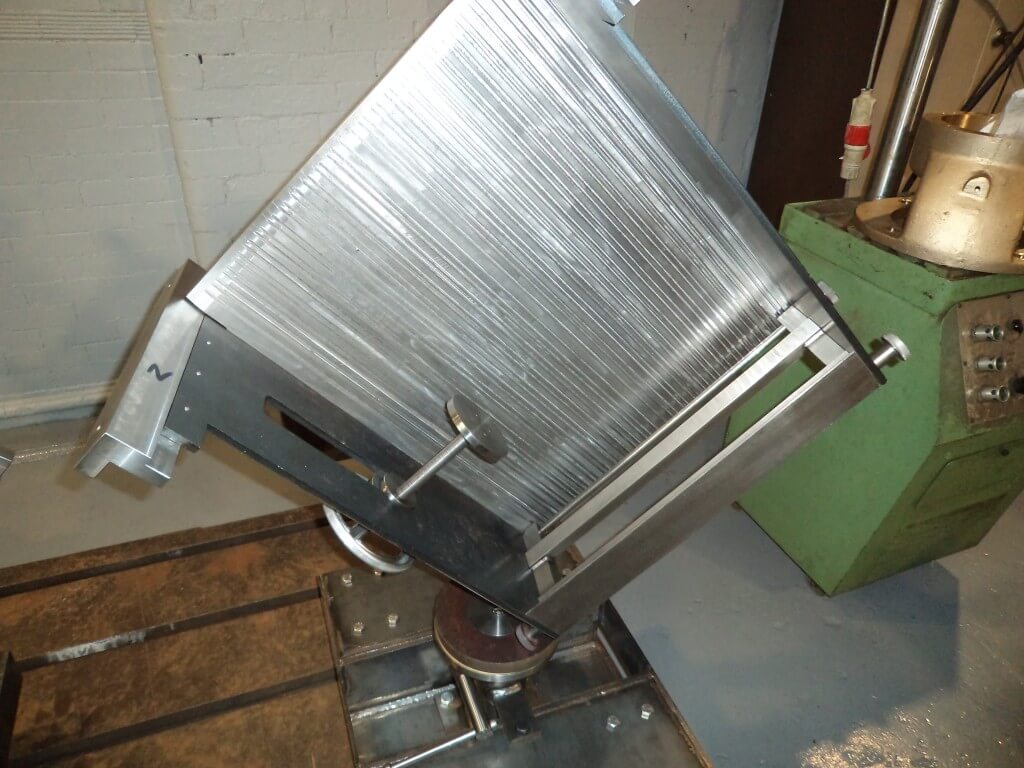 Industrial battery manual assembly equipment
CTT Technical Limited, over many years have designed and manufactured industrial battery manufacturing equipment both for the manual build of industrial and traction type cells.
The industrial battery manufacturing equipment is designed by CTT to the suit the customer's requirements. Equipment is manufactured in the UK to ISO 9000 and CTT's own quality control standards.
In addition to the design of the equipment and manufacturing processes, CTT can offer both an installation and commissioning service for equipment supplied.
From CTT's portfolio of equipment we can offer the following:

- Manual industrial building jigs and burning combs. This system allows the manufacture of multiple groups (the number of groups to be made is dependent upon the cells size) per build.

- Design and manufacture of burning stations to house the jigs.

- CTT can offer a stand-alone semi-automatic heat sealing machine suitable for welding either polypropylene or ABS type container and lid sets.

- The cutting to length and ensuring a square cut for industrial battery polypropylene containers is critical to achieving a good lid to box weld and also a consistent cell height. CTT can offer a container cutting saw specifically designed to suit the customers' requirements.

In the gallery you will find pictures of the following equipment recently supplied by CTT:

- Manual industrial cell assembly jigs.

- CTT Heat sealing machine.

- Container cutting saw.

- Burning comb sets for BS and DIN type cells
CTT can help with the design of the layout for a manual assembly line based upon the customers requirement. Click this link to show a 'typical manual assembly line' layout.