Oxide Production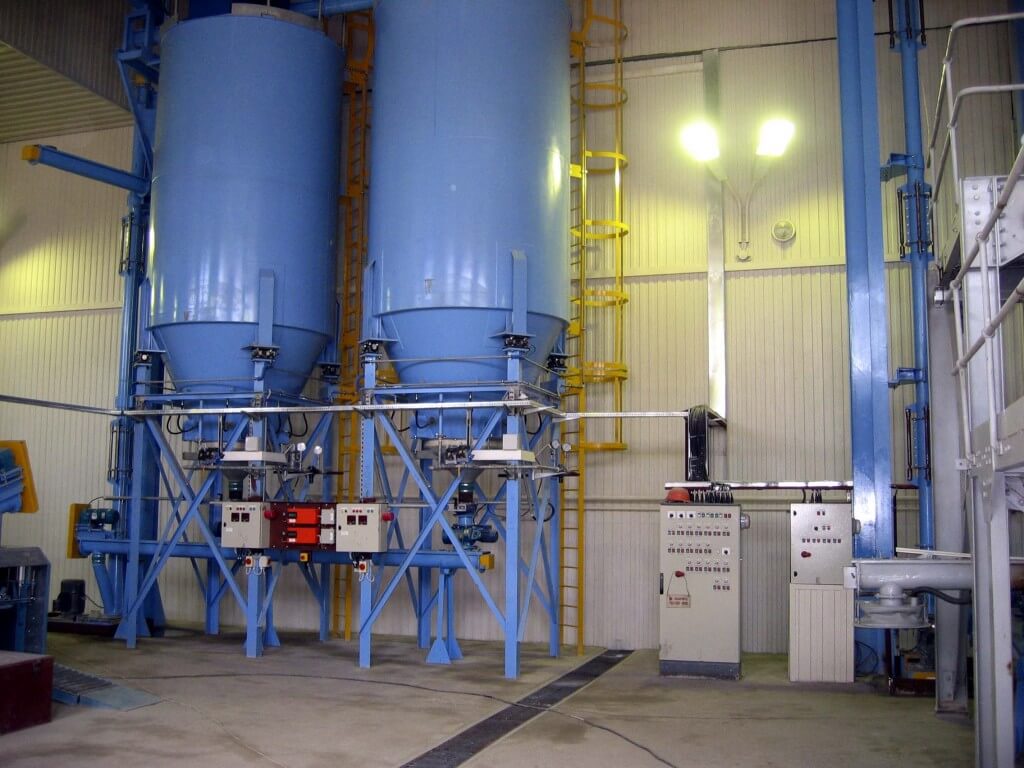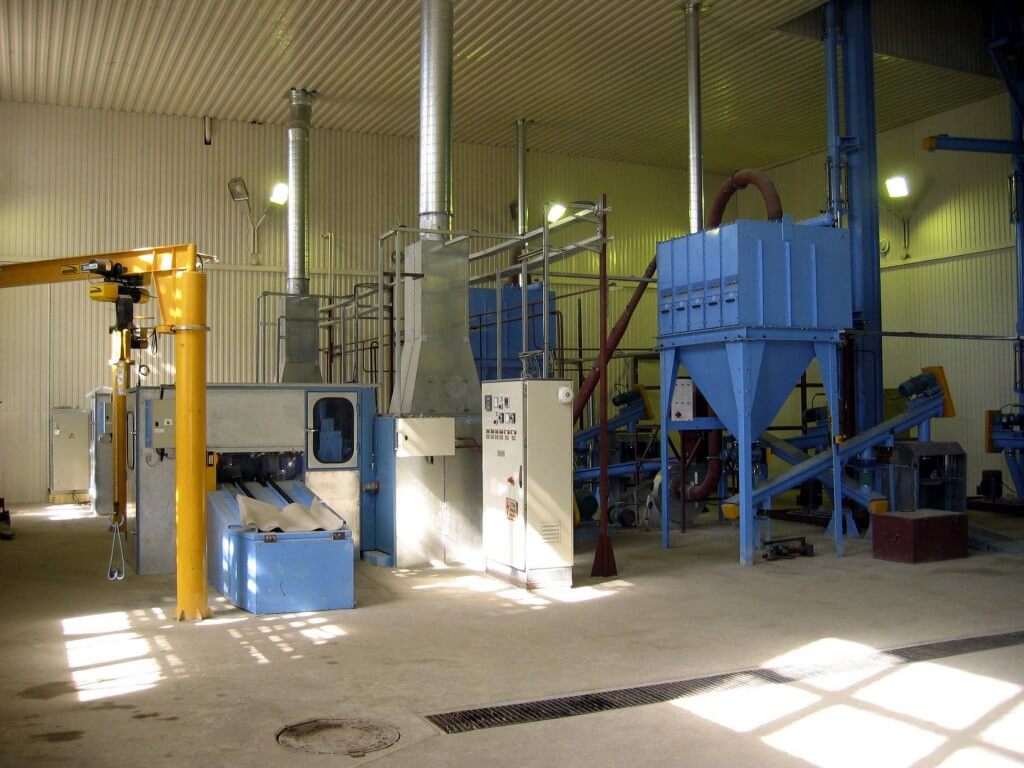 The Type 8 Oxide Mill has been designed to give a normal output of 50 tonnes per 168 hour week at 60% PbO. The plant is semi-automatic in operation and is most suitable for continuous running. When running steadily the installation requires little attention apart from the loading of lead ingots onto the feed conveyor, hourly checks of PbO content and lubrication of plant items. When the mill is run for shorter time periods, on re-start there is no scrap produced.
Equipment is provided to cut the lead ingots into a suitable size (approx. 12.5kg) prior to being fed into the mill. A double filter air exhaust system is used to ensure absolutely safe working conditions. This system consists of a main bag filter unit which is backed up by an absolute filter, maximum emission to atmosphere is less than 5 grammes per 50 tonnes of oxide produced. For noise protection the mill drum is fitted with an acoustic enclosure.
All the electrical controls, with the exception of the lead ingot chopping unit, are centralised in one panel which is located adjacent to the mill.